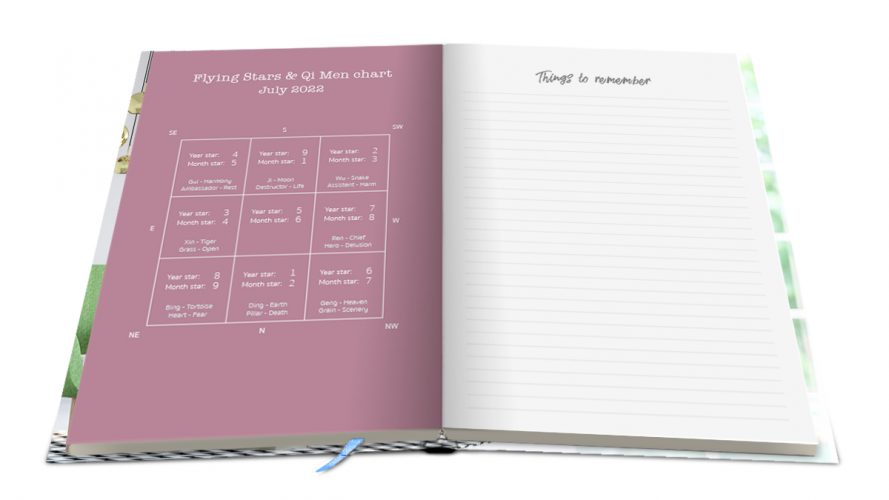 ** SUMMER SALE **
Our Summer Sale has started! All 2022 products are now €19,-. So if you haven't taken benefit yet from our wonderful energy calendar, get yours now!
** NEW – Wall Calendar 2022 **
After our Feng Shui Calendar Book and Ring for 2022 we now also created a wall calendar (A3/A4 sized) for a quick and easy overview of the daily energies at a glance.
Within the context of a colourful and joyful design of different interiorspaces, the 220-paged A5 calendar contains all the technical information you need to find the energy of the day for your Date Selections, Feng Shui consultations or BaZi charts. And it's also the perfect tool for planning your own work- and private meetings on your personal best days. The calendar is available as a hardcover book (€55,-), softcover ring (€49,-) or wall calendar (€29,-) and can be bought in a bundle together with some of our other products at a special bundle price.
Follow us on Facebook or Instagram
to get more interesting Date Selection information